With his third and fourth Olympic medals around his neck, LaShawn Merritt returned to his hometown of Portsmouth, Va. over the weekend for a parade in his honor—and the world class sprinter was moved by the love from his friends and family.
LaShawn was awarded the key to the city during halftime of a football game between his alma mater, Woodrow Wilson High School, and I.C. Norcom High. That was after the LaShawn Merritt Day Parade in his honor
"It's love. It's family. It's support," he said. "These are the people I do what I do for."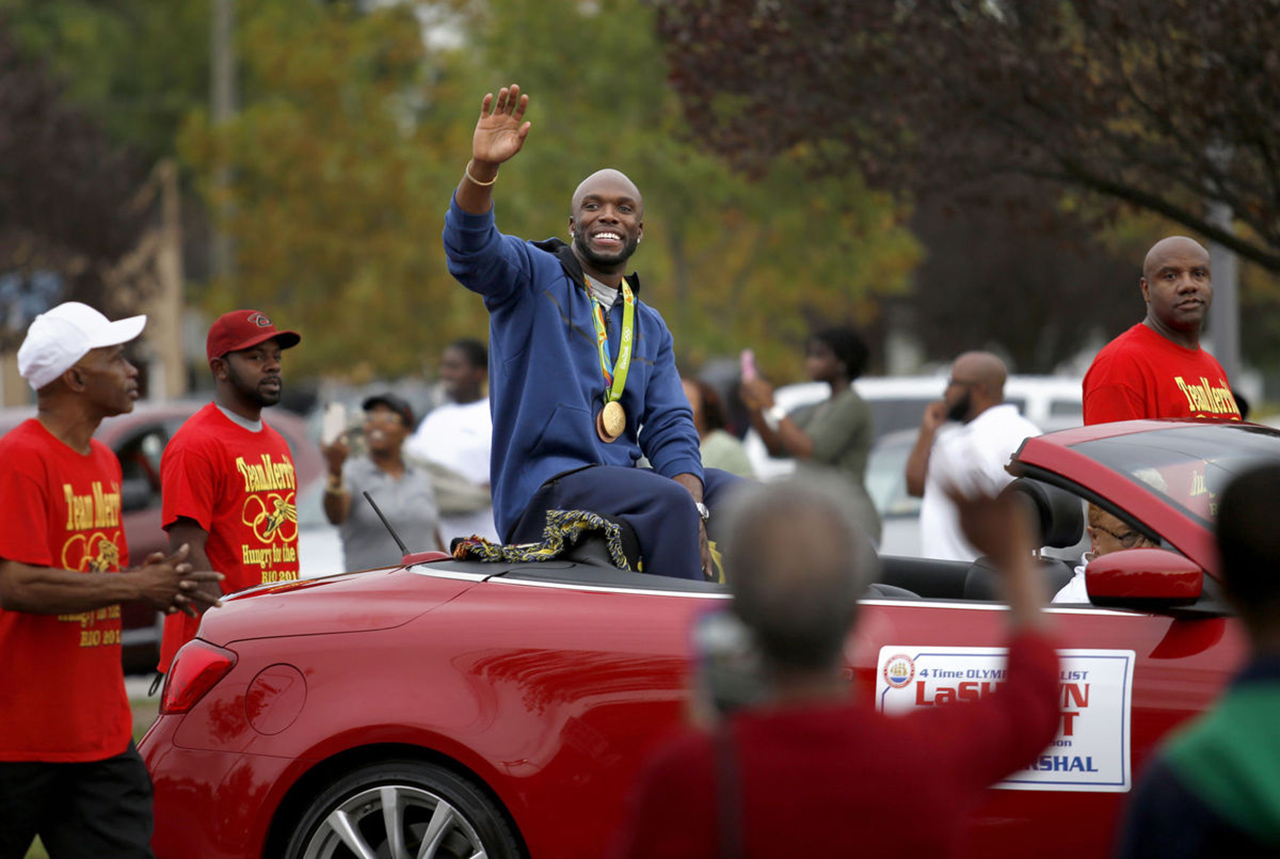 The people of Portsmouth lined the streets, carrying signs praising their Olympic champion. LaShawn brought home a bronze medal in the men's 400m, as well as a gold in the 4×400 relay.
It was a moving experience for the Nike sprinter, to feel the loving embrace of his hometown.
"I understand that this is bigger than me," he said. "So to come back and see faces that I haven't seen in years, it's amazing."
RELATED LINKS