Tori Bowie didn't grow up dreaming of the Olympics—and if it wasn't for her high school basketball coach, she never would've even considered track.
Local news stations WDAM 7 and WATP 16 both profile Tori's story from growing up in small-town Mississippi to now making the journey to Rio de Janeiro, Brazil for the 2016 Summer Olympic Games. TB was a standout on the track and the basketball court for Pisgah High School, but she never would've stepped on the track if it weren't for her coach on the hardcourt, Angela Reynolds.
"I told them it was a requirement—to play basketball, they had to run track," said Reynolds, who also coached track. "It didn't go well with the girls because they didn't want to wear the short uniforms."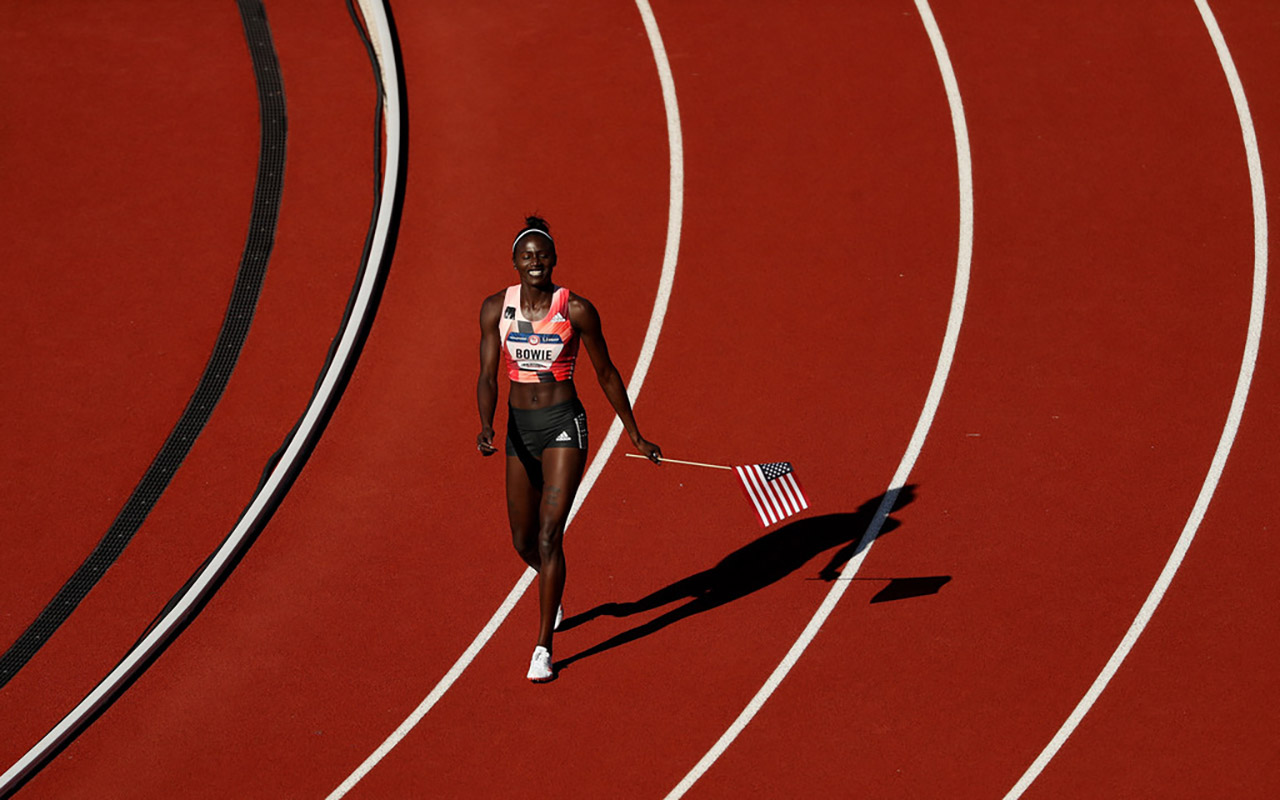 Additionally, Pisgah High didn't even have a traditional track—they ran on the grass around the football field. But that didn't stop them from winning back-to-back state titles. Tori didn't want to run, but she ran anyway, all the way to earning a scholarship at the University of Southern Mississippi.
At Southern Miss, Tori helped lead her school to its first ever national championship, earning six All-America honors along the way.
"I would say (she) was the most decorated athlete period in Southern Miss history to this point. She won multiple conference championships for us," said former USM track coach Kevin Stephen. "She, of course, was six-time All American and she won two national championships for us. First NCAA champion for the University of Southern Mississippi."
Stephen predicts that Tori's natural talent will earn her a spot on the 200m podium with a gold medal around her neck in Rio. The adidas sprinter will also compete in the 100m. She has run some of the world's best times this season in both the 100 and 200.
RELATED LINKS