Although this will be her first Olympic games, Tori Bowie is a prized U.S. Track & Field competitor who has the courage to win a medal in three separate events. After winning bronze in the 100-meter run at the 2015 IAAF Championship, Tori is looking to take the next step in Rio de Janeiro.
After an injury kept her sidelined from London's 2012 games, Tori was inspired when she watched the 200-meter event on television.
"In 2012 I thought that maybe I could be an Olympic gold medalist. It just came from sitting home and being injured and watching the Olympics on the TV," Tori recalled. "I just sat back and watched the sport and became a fan of it. I learned the ladies' names, like Allyson, and I just wanted beat them. I want to be the best at this."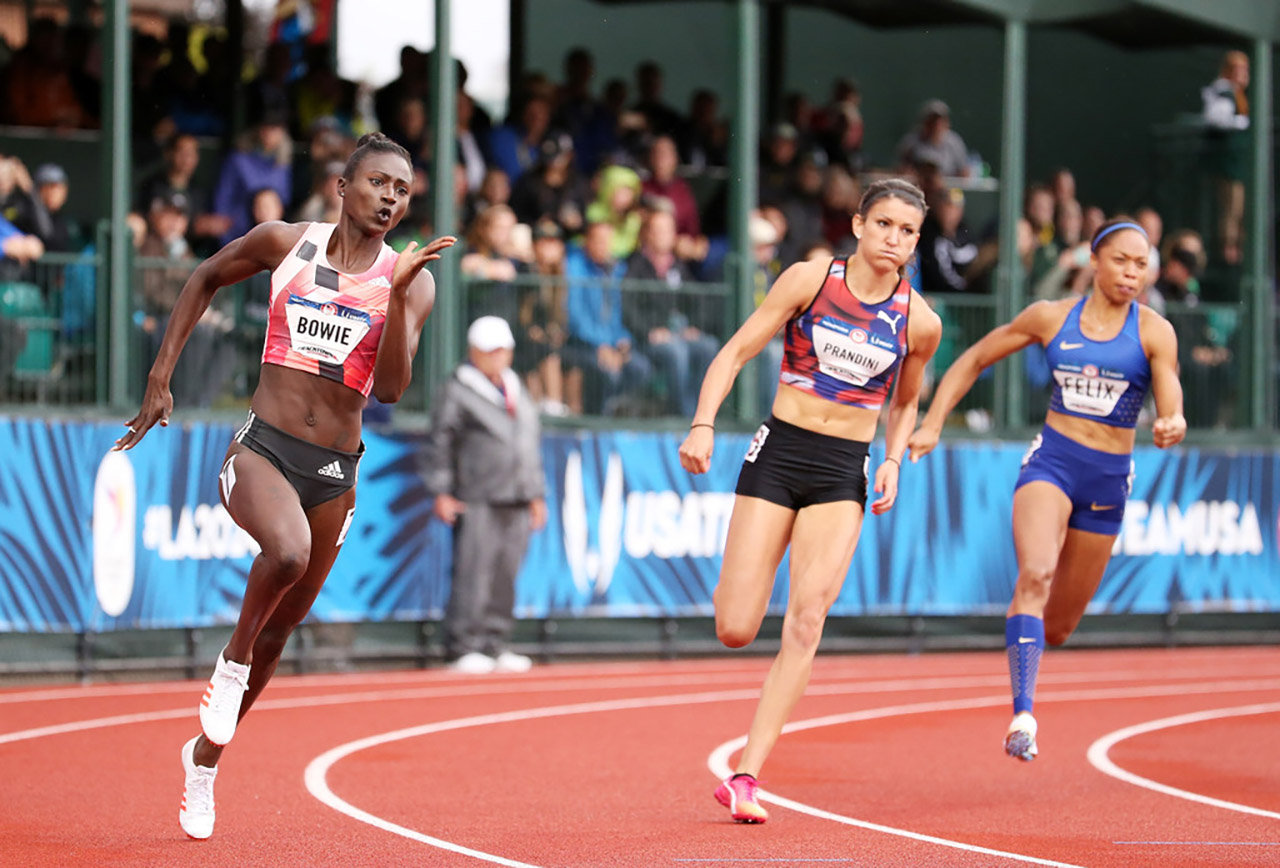 Along with the 100-meter run, she is scheduled to compete in the 200-meter run and the 4×100-meter relay. Her personal best for the 100-meter dash is 10.78 seconds and 21.99 seconds for the 200-meter dash, but she's well-equipped to flourish in the relay too.
As a member of her high-school relay team, she won three state titles, and ever since she began competing professionally in 2013, the Mississippi native has improved her craft.
In 2014's U.S. Outdoor Track and Field Championships, she completed the 100-meter event in 10.91 seconds, which was the top semifinal time, and then she won 2015's competition with a time of 10.81.
During U.S. Olympic Trials, she qualified for the 100-meter event with the best third-place time in Olympic Trials finals history, and her blazing speed has The Associated Press predicting her to win gold in the 100-meter run.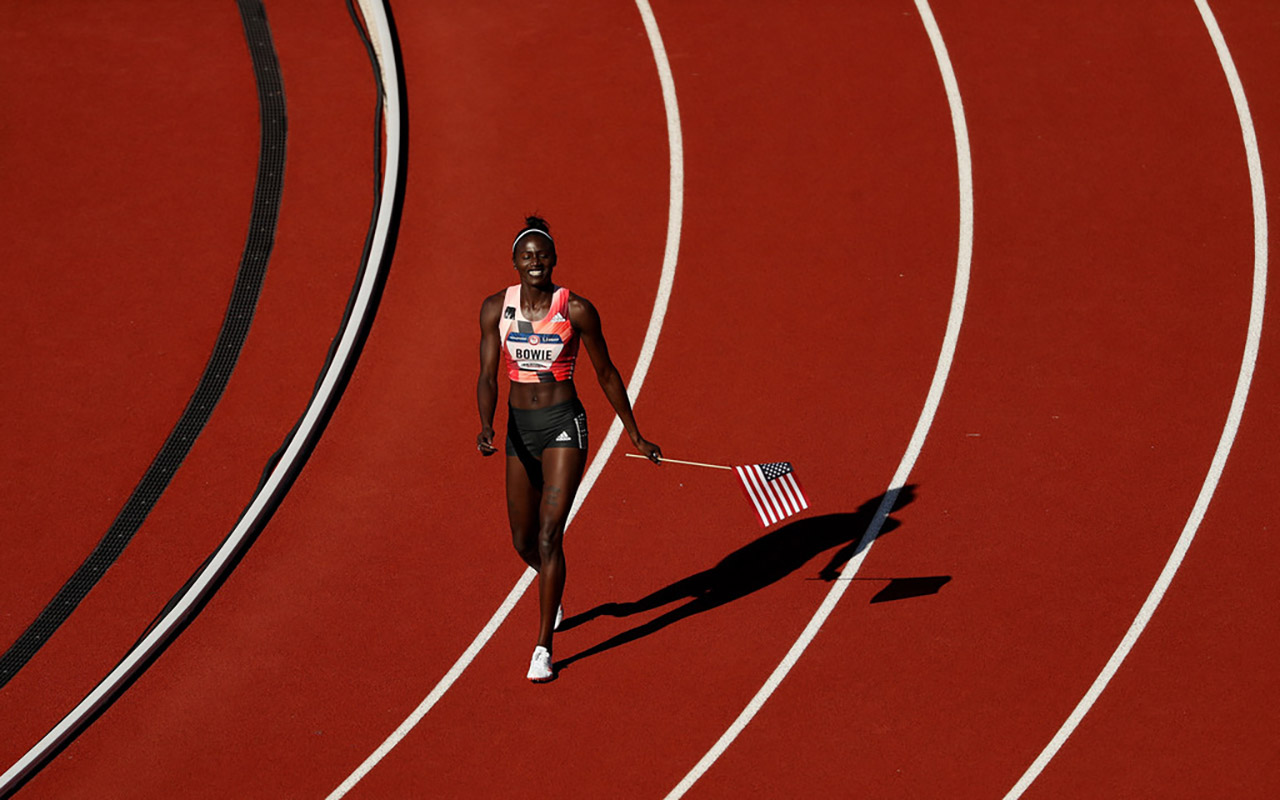 The Mississippi native will be up against some fierce competition, including Allyson Felix, another U.S. athlete who won the gold in 2012's 200-meter run. Joining them will also be Dafne Schippers, a competitor from the Netherlands, who is in all three of Tori's events.
Tori has already topped Schippers head-to-head this year, but the Dutch sprinter just edged Tori for the 200m world lead: Dafne at 21.93 seconds and Tori at 21.99. TB also at one point held the 100 world lead at 10.78 but has since been bested by American teammate English Gardner (10.74 seconds) and Jamaican star Elaine Thompson (10.70).
"Right now, I feel like everyone is looking to beat Tori Bowie," she told the Sun Herald. "That makes me do everything I can to get better… It's been a long journey. I'm really looking forward to Rio."
Her first event is the 100-meter preliminary, which kicks off on August 12.