As an elite jumper and a member of the U.S. Track & Field (USATF) squad, Will Claye is no stranger to success. Among a slew of accolades, the former Florida Gator holds five medals—two of which he earned during his first Olympics appearance in 2012.
During the London games, the 25-year-old placed silver in the triple jump and bronze in the long jump, becoming the first man since 1936 to win medals in both the long jump and triple jump at the same Olympic competition. However, Rio is a new chapter. The Arizona native participates in the men's triple jump event on August 15, and this time, Will has his eyes on gold.
For such a youthful age, Will holds an impressive resumé. He was an indoor USATF champion for the long jump in 2015 and an outdoor champion for the triple jump in 2014. He also won gold in the triple jump during the 2012 World Indoor Championship.
Among Will's competitors in Rio will be Christian Taylor, a teammate and former Gator, who took gold in the London 2012 triple jump. Christian will be one of Will's fiercest competitors, but the two are good friends and have trained together.
"I believe we can go 1-2-3 in Rio,'' Will said of the American team.
Will edged his friend Christian to take the national title. Together, the own the top seven jumps in the world in 2016.
He told the IAAF that one of his biggest achievements was competing in the 2012 London Olympics, but time will tell if Rio has even greater fortunes in store for him.
"Technically, nobody has ever executed a perfect jump. It's impossible. There's always something you can do better. But you're always chasing it, searching for that true sweet spot in your technique," he said.
In 2014, he accomplished his personal best in the triple jump event with a 17.75-meter performance. Regardless of what happens in Rio, the track & field star will continue using his power to be a role model.
"I am most proud of the influence I've had on youngsters. I may have medals and many other accomplishments but if I'm able to motivate kids and help them become the best person they can be, then that is all I can ask for," he told the IAAF.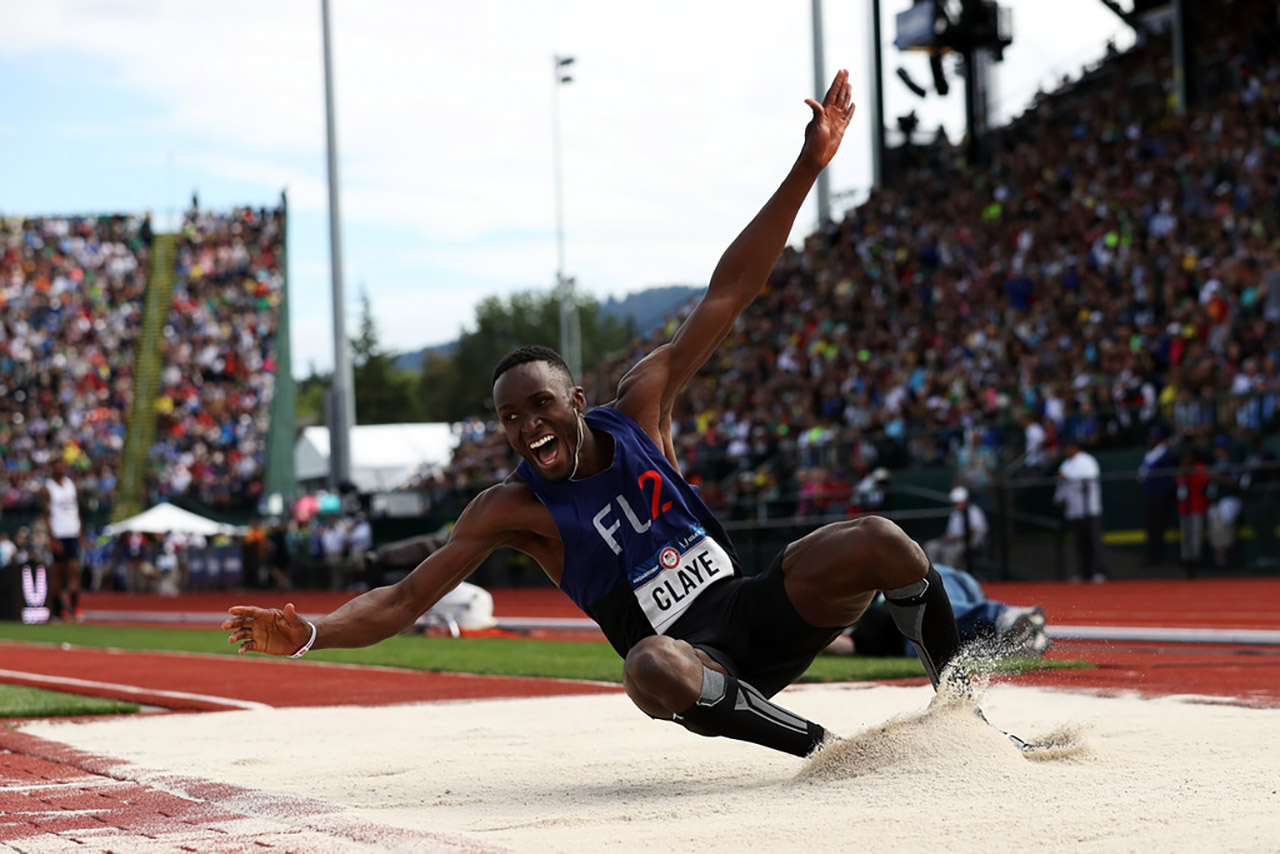 Will was hoping to compete in the long jump-triple jump double in Rio, but he fell just shy of making the Olympic standard mark. To be more precise: he hit the mark, but it was wind-aided and thus disallowed as Olympic qualification. He took bronze at Trials in the long jump, but now just slated for one event during these Games, he's looking forward to placing all of his energy, both mental and physical, on getting gold in the triple.
"The long jump situation was definitely an emotional roller coaster," Will said at Trials. "I definitely felt that for a day or two and it put me in a bad place, honestly. It took my family, my friends, my coach, my agent, all the prayers and text messages, they all spoke to me and cleared my mind of it. I've been through so much even before that, but I feel like it's a blessing. It gives me a lot of motivation for the rest of the season."