Will Claye called Tuesday, August 16. 2016 the greatest day of his life.
It's one he'll remember forever, not only for his performance at his second Olympic games, but also for what he did after.
Not only did Will win his second triple jump silver medal, and his third career award at the Olympic Games, but the former Florida Gator also gained a life partner when his girlfriend, Queen Harrison, said "yes" to his proposal when he climbed into the crowd to ask for her hand after his event wrapped up.
"This morning when I woke up, I was like, 'Today is going to be the best day of my life,'" Will said. "'I'm going to go out there and do what I have to do on the track first, and then make her my fiancée after that.'"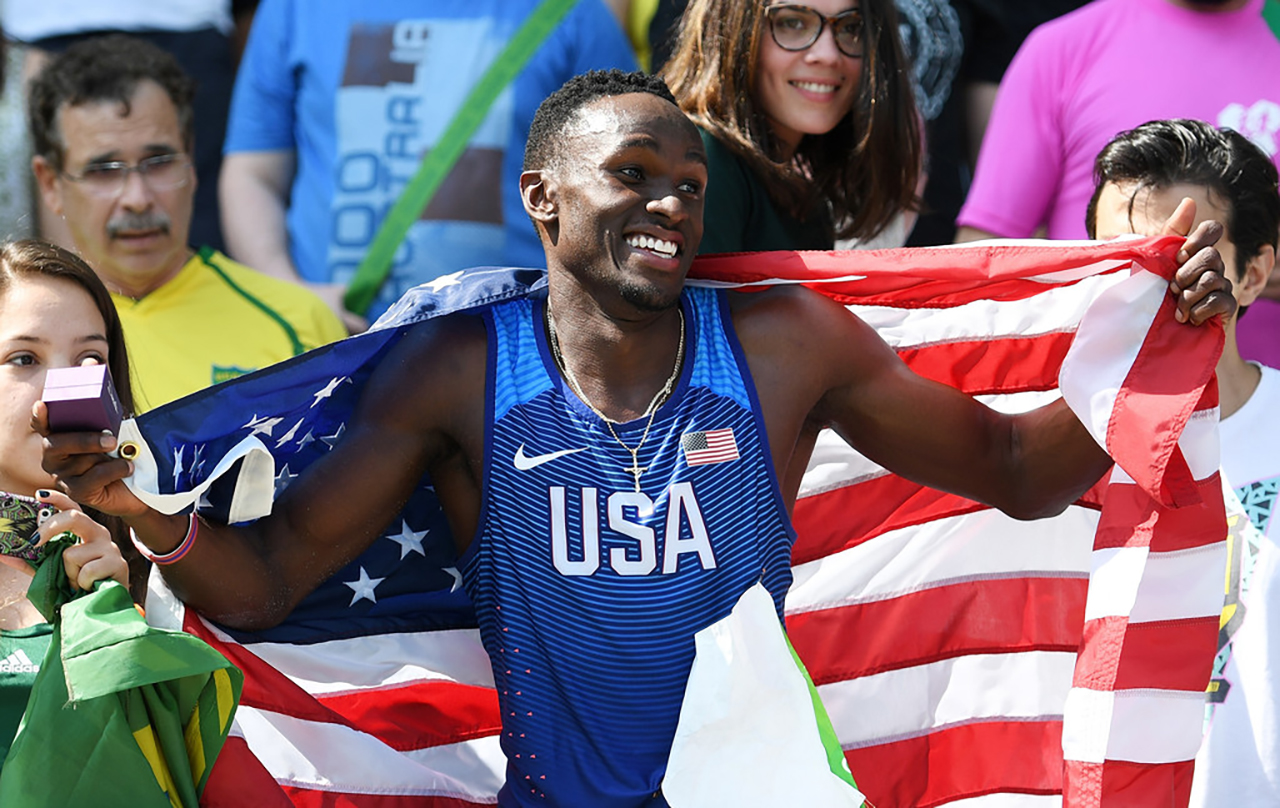 Before the headline-grabbing proposal, Will had business to take care of, going toe-to-toe once again with his friend Christian Taylor with triple-jump gold on the line.
"When you've got to jump against Christian Taylor, you can't think about anything else!" Will said of his mentality entering the Olympic triple jump final. "I was worried about what I had to do on the track. I knew she was there. And I knew that [ring] wasn't going anywhere. I was hoping nobody proposed to her first before I did."
Before reaching Tuesday's final, the 25-year-old breezed through Monday's qualifying round with a jump of 17.05 meters, which was the third best of the round. But Will was just getting started.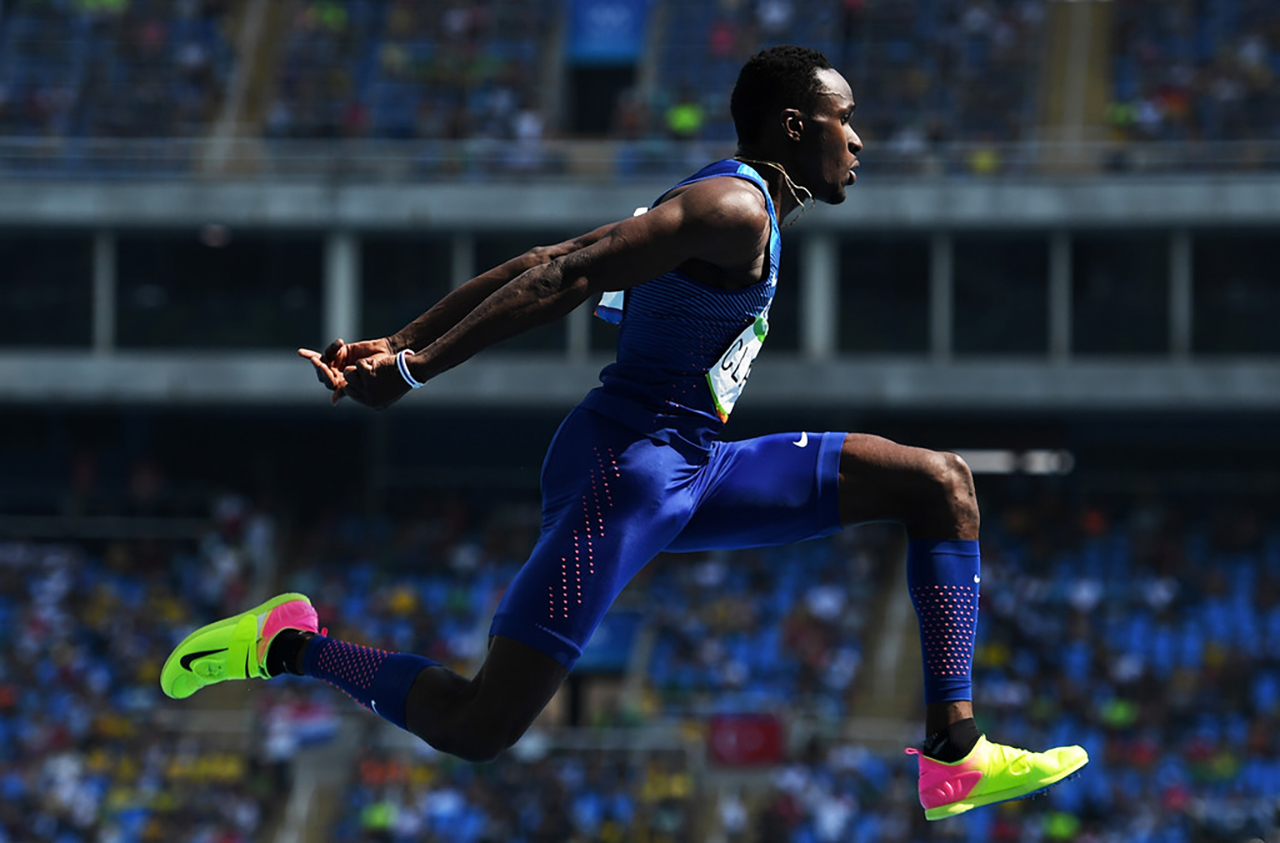 In the finals on Tuesday morning, Will and his longtime friend, collegiate and national teammate and rival Taylor combined to post the five best jumps of the final round. Taylor took gold with a season-leading leap of 17.86 meters, but Will put up a valiant effort of his own with a new personal best of 17.76.
The American duo also went 1-2 in London four years ago at the 2012 Olympics and their repeat performance makes Taylor as the first man in 112 years to earn back-to-back triple-jump golds, and Will as the first man in history to snag consecutive silvers.
China's Dong Bin won bronze and his country's first ever medal in the event with a jump of 17.58.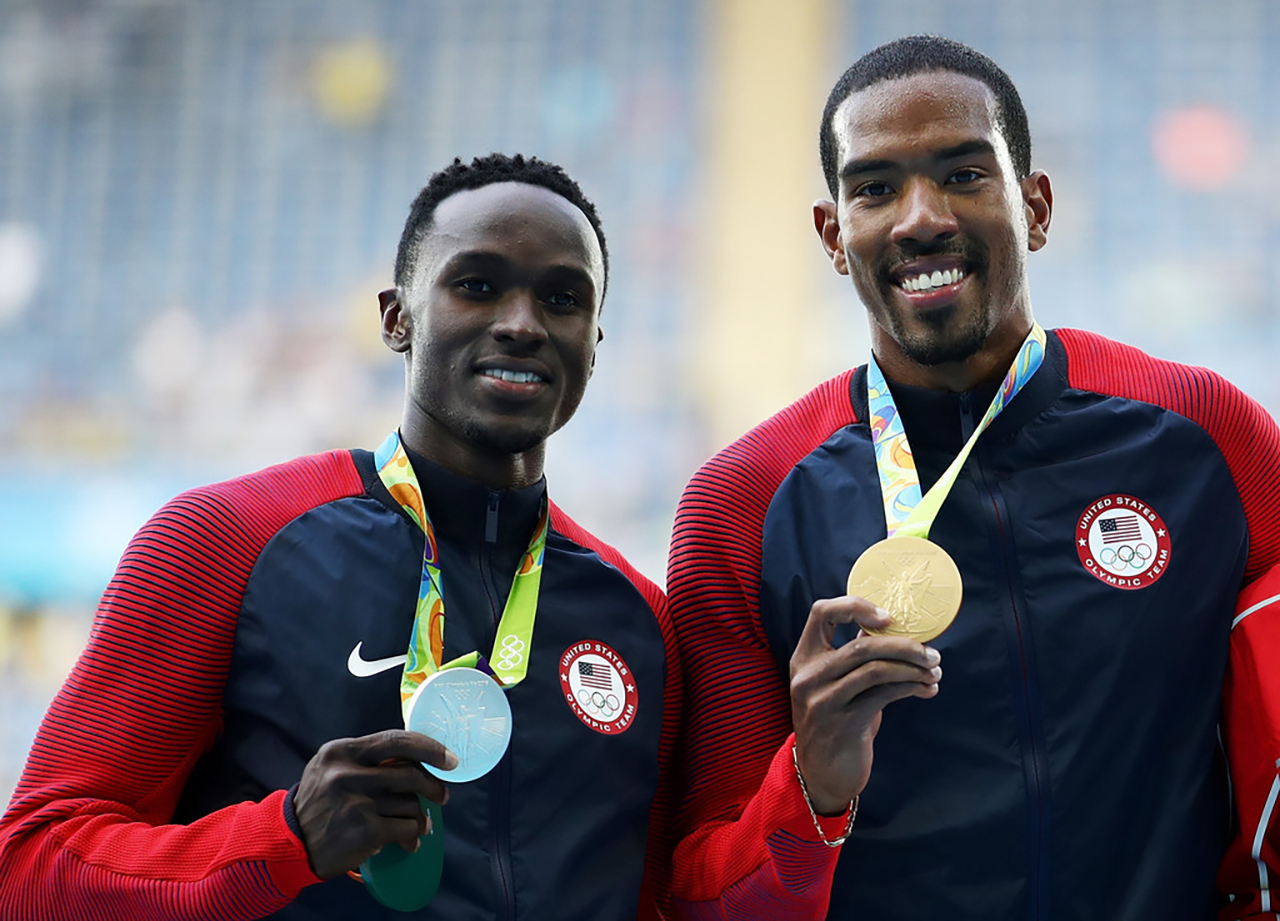 After officially winning silver, Will jumped into the stands, and got down on one knee in front of his girlfriend, who is an American hurdler.
"The knee was stressful, man, because I didn't know if she was going to say yes or not," he said. "It was a great feeling. We've been together for so long and I just knew it was the time to take the next step."