It has been a busy month of June in the world of athletics. While Olympic qualifications draw near and the Summer Games in Rio de Janiero, Brazil loom in August, each athlete is looking to hit their peak at just the right time, using a few final competitions as fine tuning.
Three Icon athletes competed at the Racers Grand Prix in Kingston, Jamaica on June 11.
LaShawn Merritt finished second in the 300m at 31.23 seconds, just 0.20 seconds off the pace set by Wayde van Niekerk. LaShawn's time comes as a personal best and the fourth fastest figure of all time—he now holds four of the top nine 300m times in history. Michael Johnson (30.85) and Usain Bolt (30.97) are the only two men ever to break the 31-second threshold.
LaShawn ran side-by-side with van Niekerk until the reigning 400m world champion gained some breathing room going around the turn. LaShawn nearly caught his South African rival down the stretch but ran out of track.
Octavious Freeman crossed seventh in the women's 200m final. Doreen Amata recorded an NH in the women's high jump final, unable to clear 1.81 meters. She'll represent Nigeria this week in the African Athletics Championships.
The following week, Octavious was back in action along with Tori Bowie and Will Claye at the adidas Boost Boston Games.
Will finished third in the men's long jump. With the pressure on after four consecutive faults, he posted a 7.66-meter jump, good for third place on the board. Will has qualified for the long jump and the triple jump for July's U.S. Olympic Trials in Eugene, Ore. His 17.56 mark in the triple jump is the second best among American Olympic hopefuls, and the Florida Gator is excited to make the trip back to Eugene.
"Olympics are the biggest things this year. This is like our second home," Will said after the Pre Classic earlier this month. "Trials We've been competing here every year since we were 16 or 17. This is like home to us. We know what to expect and that it's going to bring the best out of us. We just work on what we have to work on leading up to Trials, come out here and put on another show, make the team and get ready for Rio."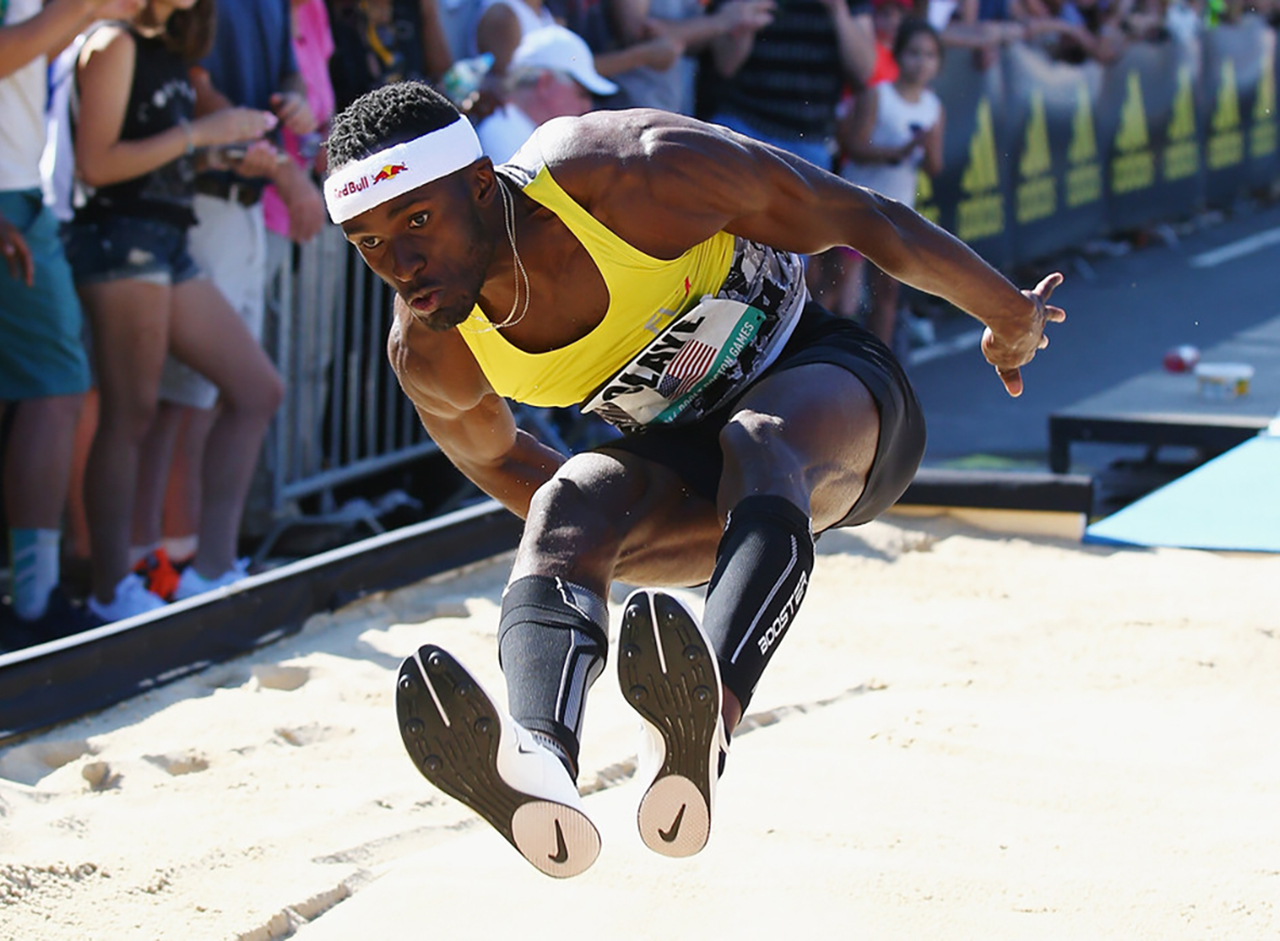 Tori continued her dominant run in Boston with a meet-winning 11.03-second 100m dash. She is qualified for both the 100m and 200m for the Trials in Track Town.
"The time doesn't show what kind of shape I'm in right now. I'm in 10.7 shape right now," Tori said in Boston. "It was my first street race. It put me back in the mindset of when I was 15, 16 years old, racing back in the middle of the road. This was exciting."
The buzz is building around the adidas sponsored athlete, as she has established herself as a strong competitor for the gold in Rio—perhaps in both the 100 and 200.
"I can't complain about anything. I'm right on track, I'm right where I need to be. Everything's perfect," the Mississippi native said. "The plan right now is to run both the 100m and the 200m (at Trials). We still have a few things to work on. I've been waiting on Rio for four years."
LaShawn is qualified for both the 200m and 400m for the U.S. Olympic Trials. He is the American leader in the 400m for 2016 at 44.22 seconds—and his focus is on that 400.
"I really want to run a fast time in this 400. I've been working on some speed and it shows," he said earlier this season. "I have to dip down into the 43-lows. I've been running 43-highs for like 10 years now. It's time to really get focused, buckle down and try to leave a legacy in this sport."
Duane Solomon and Sarah Brown round out the rest of the Icon lineup looking to leave their legacy at Trials and ultimately at Rio. Duane is qualified for the 800m and will look to earn an Olympic bid in Eugene, while Sarah is one of the top American middle-distance hopefuls in the 1500m.
Check out the full schedule below via USA Track and Field.
RELATED LINKS