Tori Bowie shined brightly in her first Olympics, and her final run of the games was golden.
Tori anchored the U.S. women in the 4 x 100 meter final on Friday night and closed strong to bring the gold back home to the United States. The victory gave the 25-year-old, who won silver in the individual 100 and bronze in the 200 earlier in these 2016 Olympic Games, a medal of each kind as she finishes up her first Olympic Games. That golden one is one she'll treasure.
"This gold medal means the world to me. This is one of the moments I'll never forget. This is my first gold medal at the Olympics," she said after the race. "Don't get me wrong, I'm extremely content with my silver and bronze medals. But once I won the gold, I fell in love!"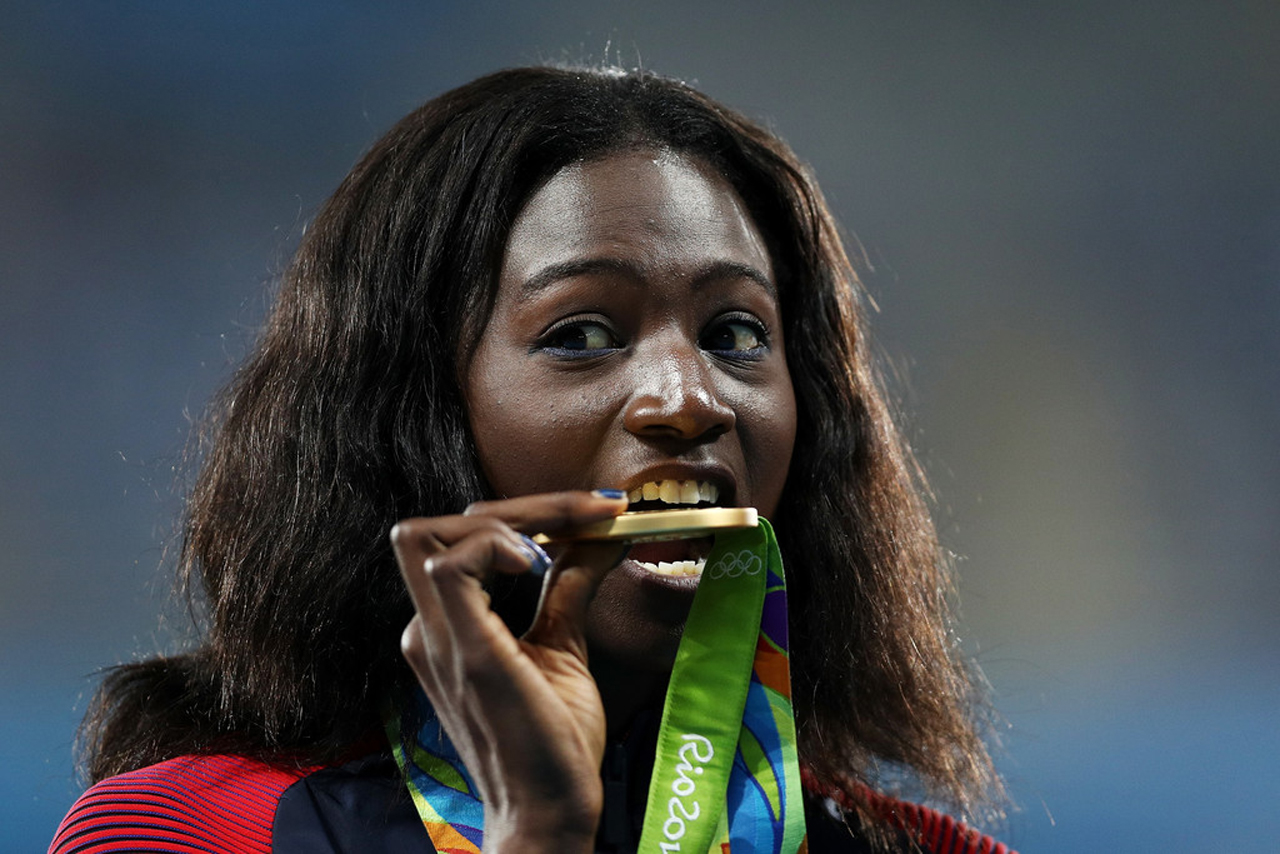 It took an all-out full team effort to make it happen.
Tori was setup for success by a phenomenal start from her U.S. teammates. Despite starting out of Lane 1, the Americans got out to a lead thanks to 2016 Women's Long Jump gold medalist Tianna Bartoletta. She was followed by U.S. track icon Allyson Felix who pushed her medal total up to nine, including six golds, in Rio. Then came 2016 U.S. 100-meter champion English Gardner, who handed off to Tori with a big lead.
"I had full confidence in Tori Bowie," said Gardner. "I knew she was going to be able to get the job done, finish the race. I remember telling her, don't worry, I'm going to clean up anything that's left on the third leg, you'll just have a smooth ride home. All you've got to do is hit gear five and go straight down."
Matched up against two-time 100-meter gold medalist Shelly-Ann Fraser-Pryce of Jamaica, TB took the baton with the lead and held off her Jamaican counterpart, streaking to the line for the win to finish off a 41.01-second 400 for the U.S. women, the second fastest in history.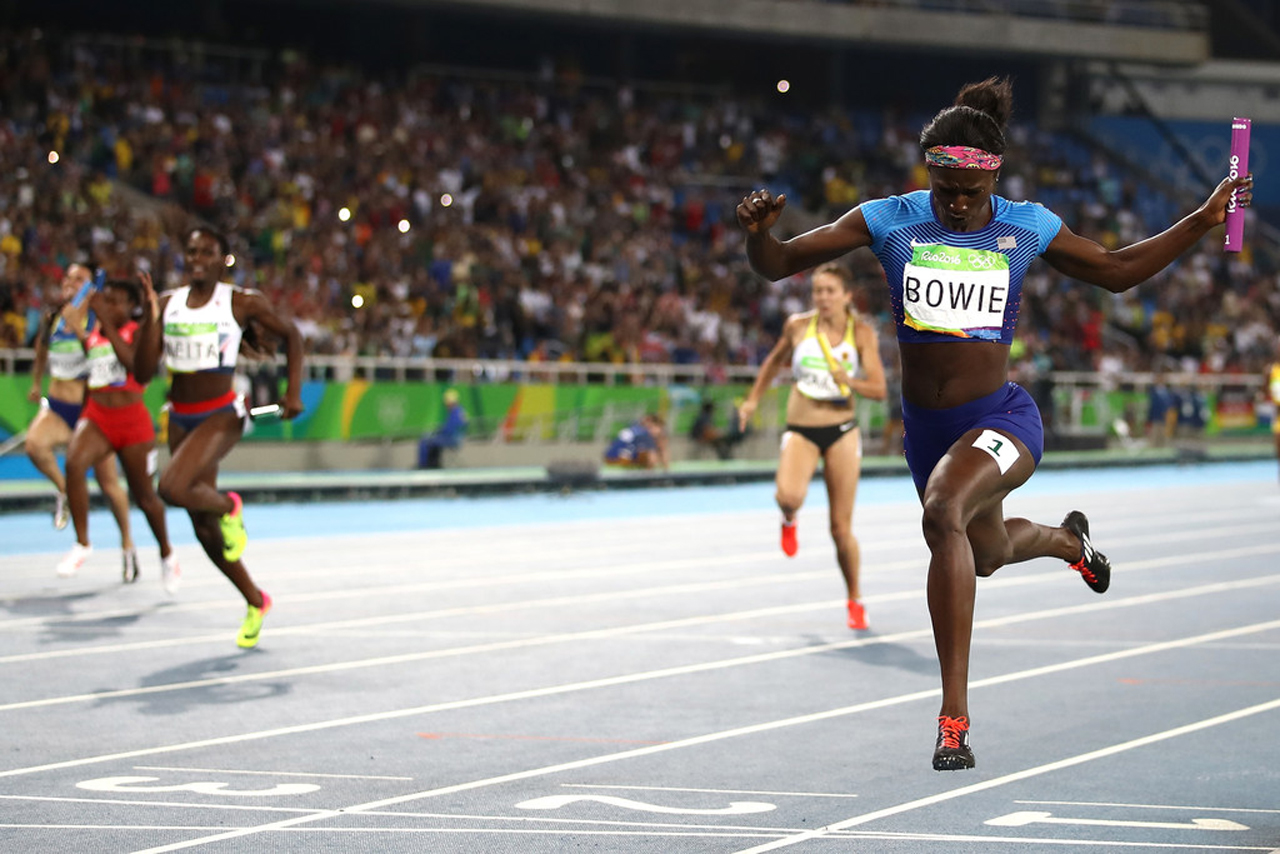 Afterward, Tori spoke about the honor of anchoring Team USA to gold.
"I was determined, I know how competitive Shelly-Ann Fraser-Pryce is," the Mississippi native said. "I was determined to not let her catch me. I think my teammates did a wonderful job on the first three legs. I for sure didn't want to be a disappointment."
It's the second straight gold for Team USA in the Women's 4 x 100 meter relay at the Olympics, after the 2012 quartet broke a 16-year drought with a world record run of 40.82 seconds in London. The 2016 squad's mark ranks second only to that in the history books.
But they almost didn't have the opportunity to race at all, as controversy nearly knocked the U.S. out of the 4×100 meter field in the preliminary heats.
During their prelim run on Thursday morning, Team USA botched the baton exchange when Felix's path to handoff to Gardner was impeded by a Brazilian runner. The U.S. did not complete the race, but appealed the result, and were granted a solo heat to try to make it into the field while Brazil was disqualified. The U.S. cruised through that solo heat in a time of 41.77, the fastest in the field, which knocked out China to qualify Team USA for the final round.
Tori and her squad still faced adversity in the final as the odd result placed them in lane No. 1—which is notorious for slower times and harder turns. But the U.S. was undeterred. Bartoletta, Felix and Gardner ran hard and passed the baton flawlessly, leaving it to Tori to close out their coronation.
"I feel like my teammates made this moment extremely easy for me. Everyone is so talented and motivated, so my job was easy," TB said. "We have heart, to be in lane one and neither one of us ever doubted each other. I knew everyone was going to do an amazing job, and was going to do their job. I knew if all four ladies did their job, I knew we'd come out with a gold medal."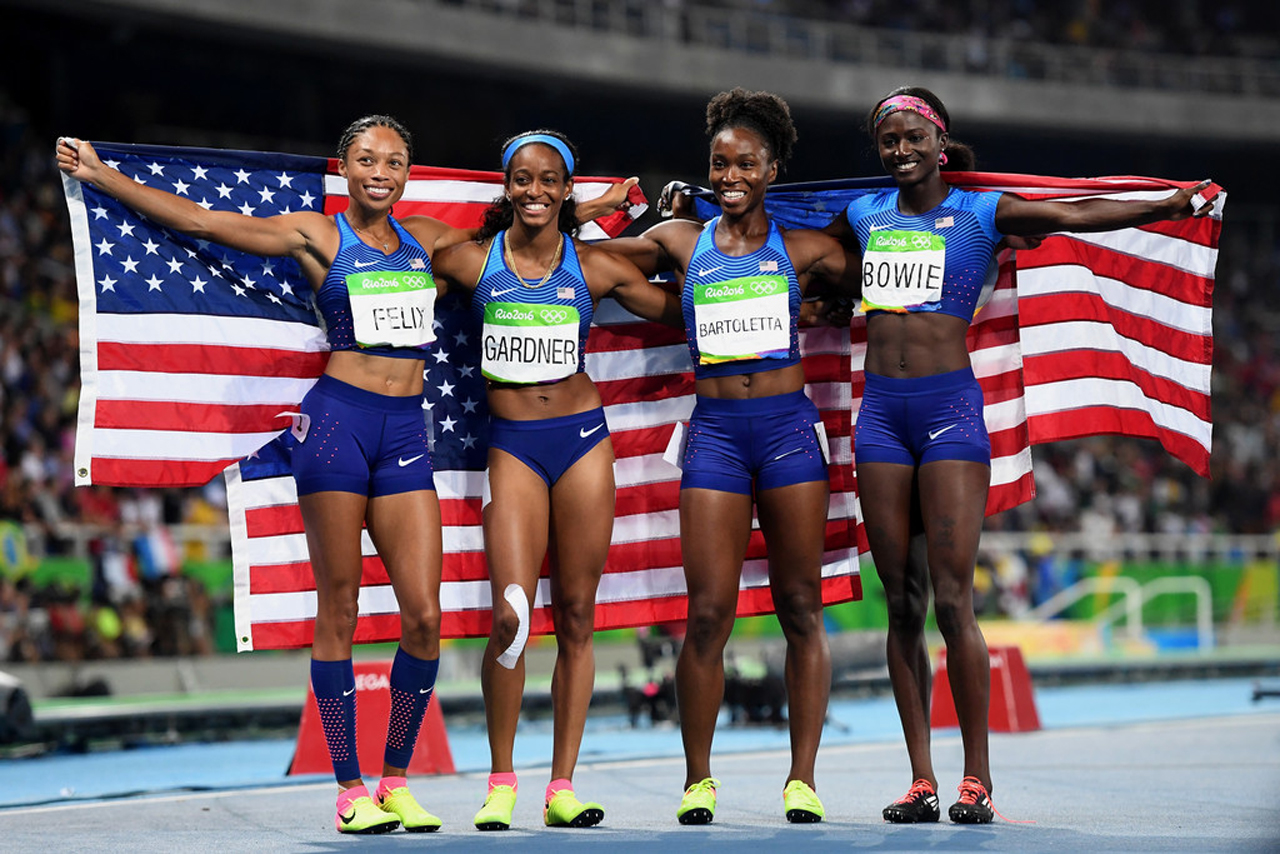 When all was said and done, they did just that, with rival Jamaica close behind in 41.6 to take silver and Britain in third at 41.77 to claim the bronze. The finish also gave the Americans consecutive gold medal finishes in the event—the first repeats since the 1990s. With the Jamaican team having dominated the individual 100 and 200s for so long, Tori noted how important it was to the whole team to keep the 4×100 gold in the States.
"I think it was important. They're amazing sprinters and well-known for the sprints," she said of the Jamaican team. "But I knew we had to take tonight. Such an amazing moment."
After watching the 2012 Olympic games from her couch nursing a freak injury, Tori finishes these Olympics as one of the world's best athletes. Her hard work has earned her three medals, making her one of just 23 athletes in the world to win three or more medals at the 2016 Olympic Games and one of just 11 American athletes to do so.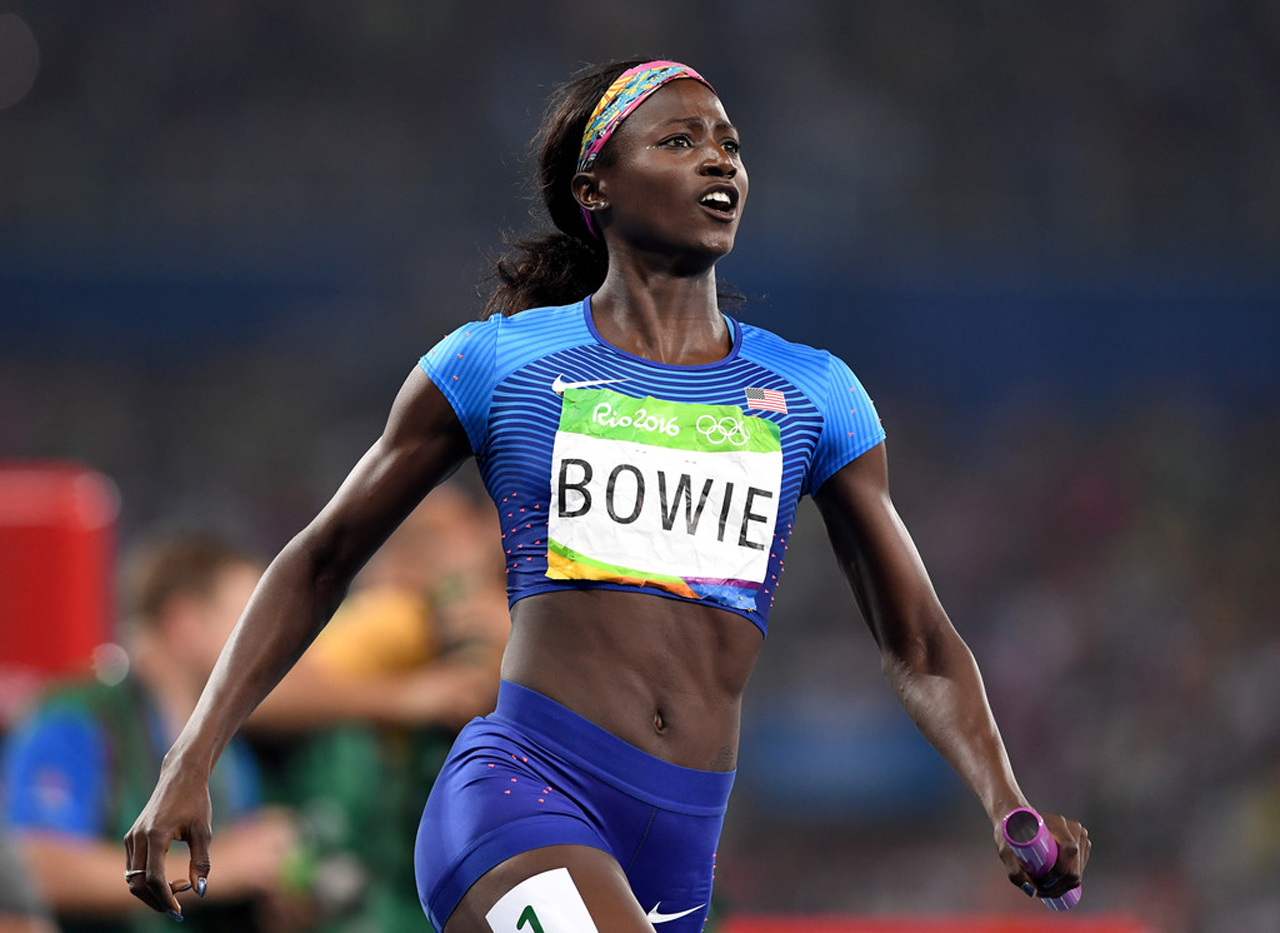 She's also established herself as one of the biggest breakout stars in the track-and-field world as she heads home for a hero's welcome in her hometown of Sandhill, Mississippi.
"I'm excited, but I don't think I've had a moment to have it sink in yet," Tori said. "My dad asked me, 'how does it feel.' I said, 'I don't think it will hit me until I get off the plane in America.'"
RELATED LINKS