The United States Track and Field Olympic Trials are halfway through from Eugene, Ore., and LaShawn Merritt and Tori Bowie have already secured spots for the 2016 Summer Olympic Games in Rio de Janiero, Brazil.
LaShawn was the first Icon athlete to lock down a spot, blazing a world leading 43.97 time in the 400m finals at Hayward Field. He'll be making his third Olympic appearance and will look to add to a sterling resume that already includes a pair of Olympic golds.
To do so, he knows he'll likely have to be in that 43-second bracket and is eyeing the low 43s. He ran a 43.75— a personal best at the time—to take gold in Beijing in 2008. He has since bested that mark with a 43.65, also in Beijing in last year's World Championships.
"I learned in Beijing that to run 43 in the 400 is not as difficult as people make it seem," LaShawn said. "There were people who ran 43 in the rounds. The time spoke for itself. It's just a matter of knowing how to run it and wanting to know it."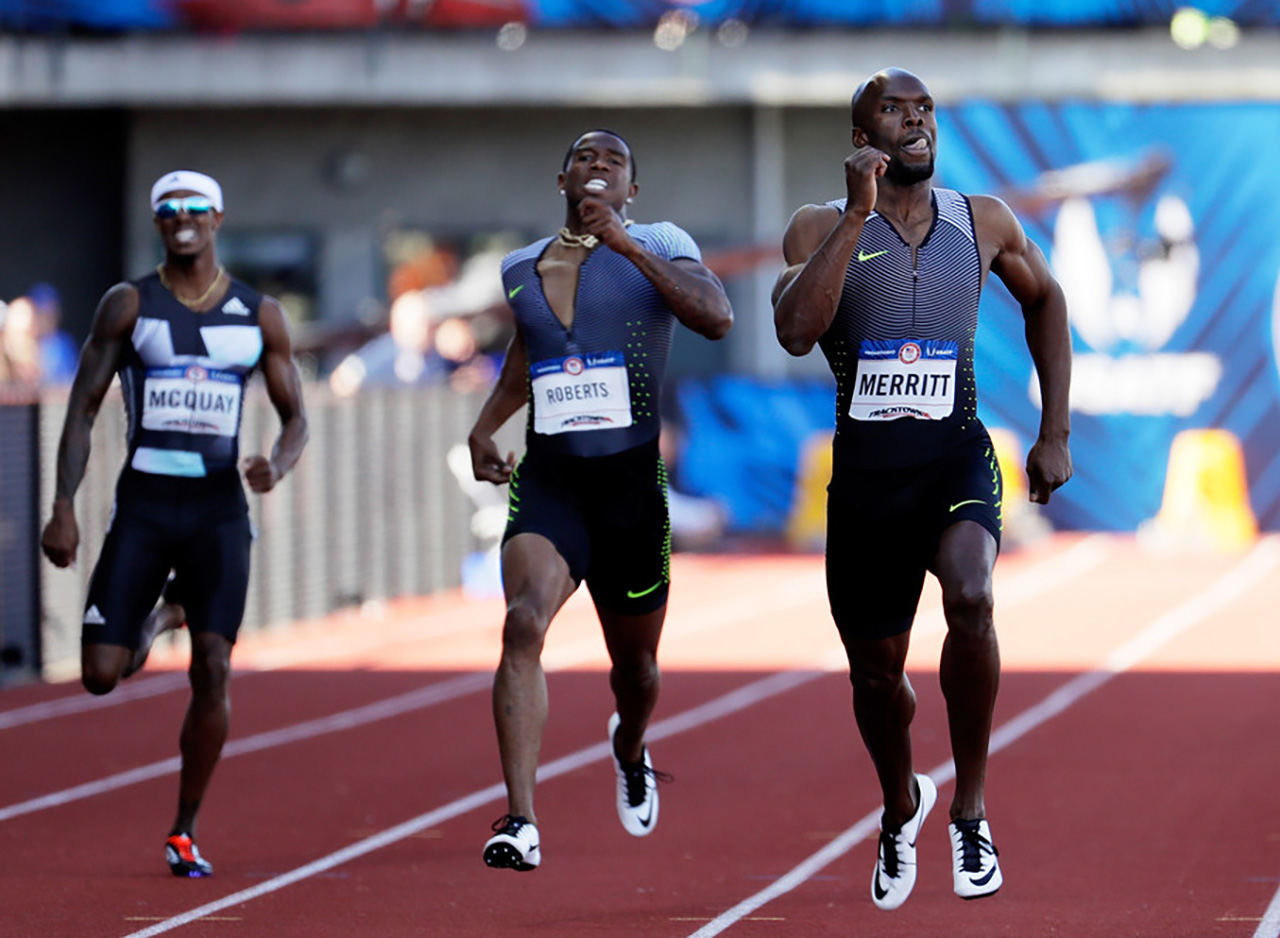 The Virginian certainly looked like a calm, collected veteran in Sunday's finals. He seemed to be in cruise control early on, managing his pace before exploding past his competition down the backstretch en route to a comfortable 0.76-second margin of victory. That strong finish was exactly what LaShawn was hoping for in his run at the trials.
"I knew if I came off good, I was going to finish up good. I worked the last 50 a little bit more than I did in the previous rounds. I still feel like I had a little bit left so I'm pleased about it," he said. "People always say they look at my film to tell their athletes, 'This is how you're supposed to run the last part of the race.' They haven't been looking at it lately so I had to give them something to look at."
At age 30, LaShawn will return to the Olympic team as one of the seasoned repeat performers, Tori will join it as a fresh face.
The Mississippi native was third on the board in the first round of the women's 100m at 10.91 seconds. She returned Sunday and was first in the semifinal round at 10.74 seconds. The 25-year-old was just third in the finals at 10.78 seconds, but she remained upbeat and with something to work on.
"I felt like in the final I didn't really run my race," Tori admitted. "It was more of me seeing these ladies out in front of me. I was just popping up instead of trying to execute, so I know what I did wrong today, and that's one of the reasons I'm content. We get another try at Rio."
While she admitted that she didn't have her best run in that final, she was happy to have punched her ticket to Rio.
"I'm completely thankful I'm on the Olympic team," TB said. "I've been waiting four years for this moment. Since 2012, I've been saying that whatever happened today, I'm going to be thankful. I have another race to attend to this week, running the 200, and I'm extremely excited about it."
Tori will be back in action for the second half of the trails this week, where she'll run what she identifies as her strongest event: the 200m. The first round of the 200m competition is set for Friday, July 8 at 3:30 p.m. PT.
Octavious Freeman advanced through the first round of the women's 100m at 11.05, However, she just missed out on the finals, coming up a tenth of a second short at 11.13 in the semifinals. Duane Solomon also saw an early end to his Olympic hopes in the 800m at 1:48.71 seconds.
Will Claye is left looking forward to his second chance at making the trip to Rio after the wind ended his long-jump hopes. The Florida Gator cleared the Olympic qualifying standard of 8.15m on two of his jumps in the finals: 8.38m and 8.42m to take third at the U.S. trials. But both were wind-aided, leaving the 2012 London Olympics long jump bronze medalist off the American roster.
To make the result even more painful, Will nearly hit that Olympic standard during qualifying, without the wind: He was just one centimeter off at 8.14m. But even a disappointing end to the day couldn't take the smile off Will's face.
"I went out there and gave it my all," Will said smiling. "I couldn't control the wind. So at this point, I'll just take my third place and whatever happens, happens with the long jump. I'm moving on to the triple jump now—I do have the standard in the triple. So I don't have to worry about that. I'm going to go out there and do what I have to do to make the team in the triple."
Will can certainly look forward to the triple jump—his best event. He took silver in the triple in the 2012 Olympics and claimed gold in the World Indoor Championships that same year.
"This is definitely a confidence booster, just to see how fit I am and how my body feels going into the triple," Will said after the long jump. "There's no telling what could happen. So I'm just going to focus on that now and on that day, that night, I'm going to go out there and give it my all again."
The qualifying round for the triple jump is set for 4:45 p.m. PT on Thursday.
Sarah Brown will run in the women's 1500m, which is set for a first-round time of 6:26 p.m. PT, also on Thursday.
RELATED LINKS