Once a girl with a dream and a skill, Tori Bowie is now an Olympic champion with three medals to show for it after a breakout campaign in Rio. The now 26-year-old was celebrated in her hometown of Sand Hill, Mississippi when she returned on her birthday.
In Brazil, she fittingly won a bronze medal in the women's 200-meter event, silver in the 100 and gold in the 4×100 relay to top it all off. Sticking to her humble character, she stood at her former high school with around 100 friends, family and fans—not as someone looking to boast, but with the intention that she can be a role model and source of community pride.
"It's motivating. Look at all the children we have here. I just feel that I could try to be a good role model to them all," she said.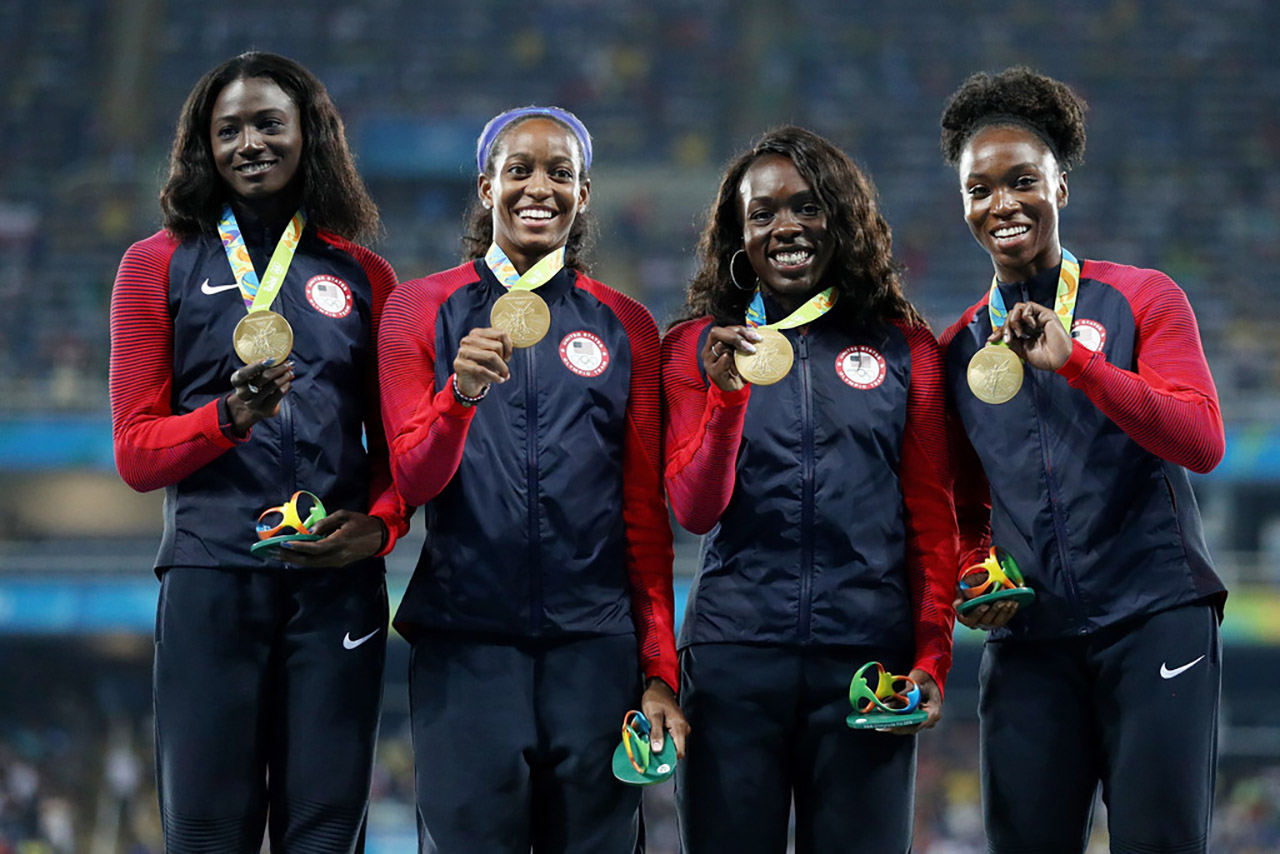 Her medals were placed on the hood of a vehicle for people to photograph and reminisce. The newest U.S. star took time to pose for pictures, sign autographs and thank the people that took the time to come out and support her.
"She's an example of basically changing from one dream to the next and executing it well," Tamarra, her sister, said.
Tori had trained as a sprinter for just two years, and now she's a large part of why Mississippi tied with Florida for sporting the most track and field medals at this past Olympic Games with five.
"It also can let children know, regardless of different situations that happen in their lives, they can do whatever they want to do," said Tori's grandmother, Bobbie.
It was only days ago that Bobbie got chills watching her youthful granddaughter become one of the most decorated athletes in Rio. The 69-year-old raised Tori and her five siblings when circumstances left them in foster care at a young age.
Tori credited her grandmother with instilling the optimistic demeanor that allowed her to succeed. On the morning of her gold-medal performance, Bobbie called to share wisdom.
"I told her to take deep breaths as she got ready to run. I told her to jog around, stay loose and not to think of us back home. I said, 'Just concentrate on your running. We are proud of you no matter what.' I prayed for her," Tori's grandmother said.