Tori Bowie came to Rio for the 2016 Olympic Games with two chances to bring home a medal for Team USA—and in her first career Olympic event, the 25-year-old delivered.
TB captured the silver medal in the women's 100m, taking the second spot on the podium alongside a pair of Jamaican sprinters: gold medalist Elaine Thompson and bronze medalist Shelly-Ann Fraser-Pryce. Tori's time of 10.83 seconds in the 100m final was not far off from her personal best of 10.78. It also wasn't far off the race-winning pace of 10.71 set by Thompson. Tori walked off after the 100m thrilled with her performance and achievement but far from satisfied. With one medal down, the Mississippi native now looks toward her preferred event, the 200m, looking to turn silver into gold.
 "I'm extremely excited," Tori said. "It's a little overwhelming, first time being here and leaving with a silver medal, but I'm not giving up on me having a chance at being a gold medalist here."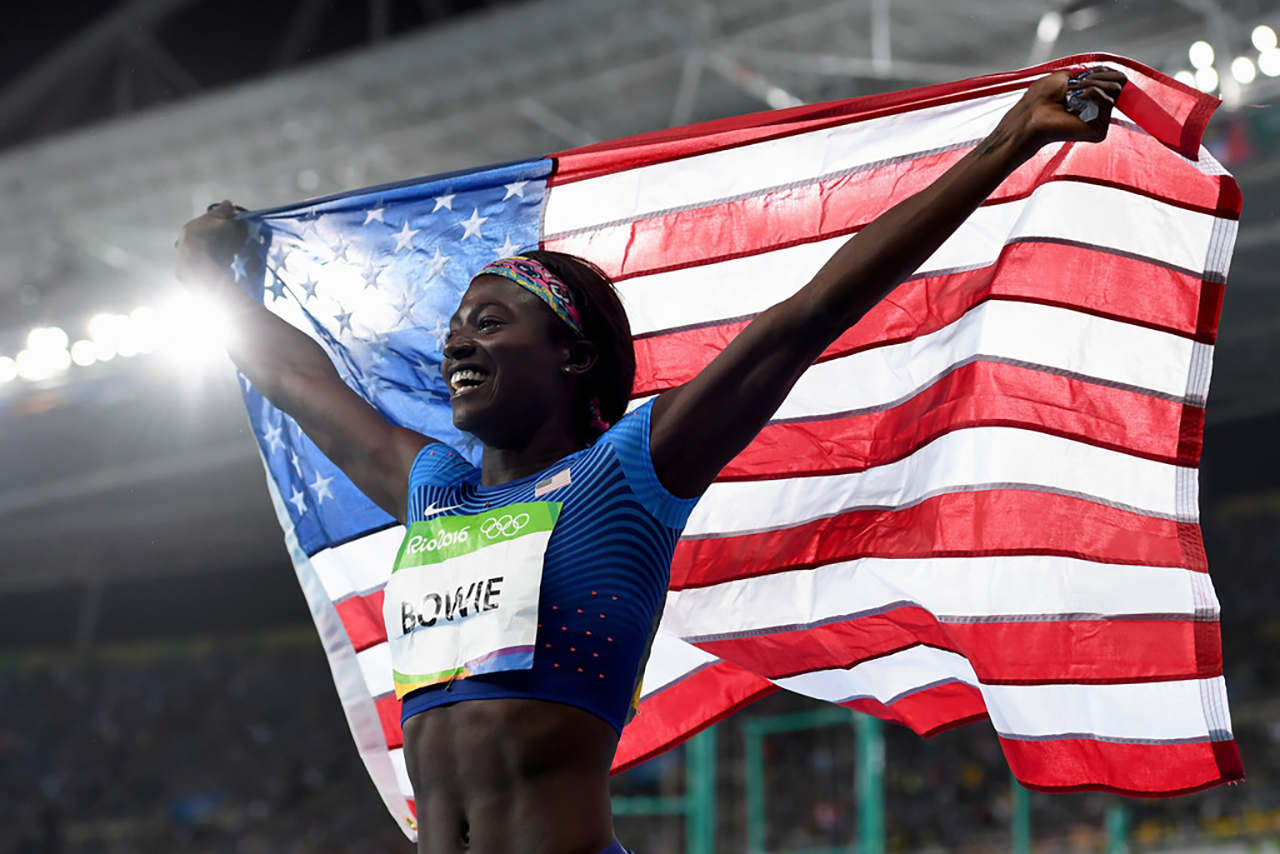 The weekend got off to a great start in the preliminary round, where Tori sped by competition with an easy first-place finish of 11.13. She displayed dominance in her semifinal race with a winning time of 10.90, which qualified her for the finals and a shot at gold.
Her semifinals run was tied for second best among all runners. That pushed the Mississippi native into a stacked showdown with seven other elite runners who were all gunning for gold. Among her competition was Tori's American teammate, English Gardner, and Dafne Schippers, a Dutch runner who placed second in the event during the 2015 IAAF World Championships in Beijing.
The trio was joined by prized Jamaican teammates in Fraser-Pryce, who sought a third consecutive gold medal, and Thompson, who ran the year's fastest time during qualifying at 10.70.
No one was quite that fast in the final, but with a time of 10.71 seconds, Thompson took home the gold. She was followed by Tori, and then Fraser-Pryce, who was awarded bronze with a run of 10.86. Tori's second-place finish gives the United States back-to-back silver medals in the event, following in the footsteps of Carmelita Jeter's London performance in 2012.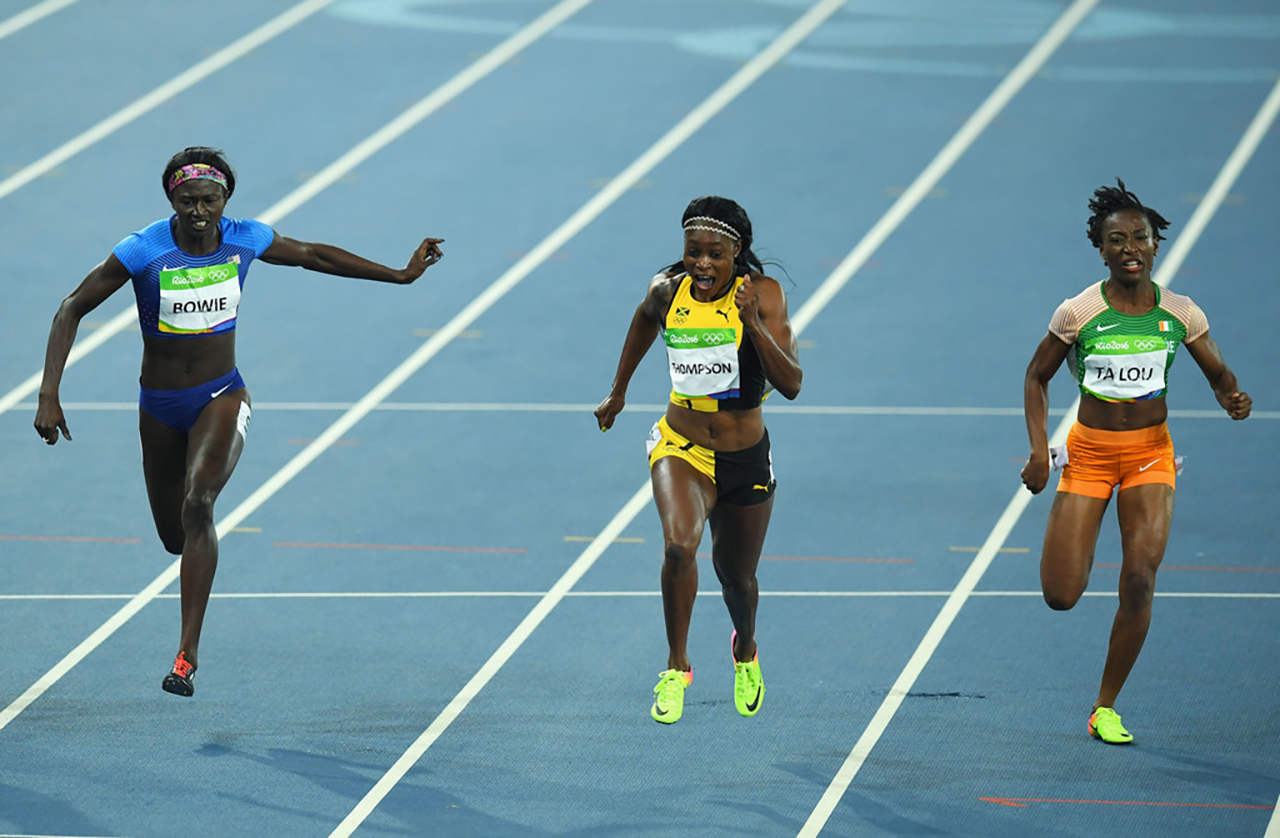 Beating Fraser-Pryce, who American legend Michael Johnson called "the greatest female sprinter of all time" is something Tori will surely remember.
After finishing third in the 100m at 2015's IAAF World Championships, Tori can hold her head high with the silver around her neck, knowing she continues to improve.
In a sport where a few tenths of a second makes all the difference, the 25-year-old can be assured a hero's welcome in her hometown of Sand Hill, Mississippi. But despite the tremendous accomplishment, Tori is still hungry for more.
 "It just makes me a bit more motivated," she said. "I came here hungry, I came here determined to leave with a gold medal. I didn't do that today, but just makes me a little bit more motivated for Monday."
Tori has two more chances to channel her motivation. She competes in first round of the 200m on Monday, with the semifinals for that event set for Tuesday and the final scheduled for Wednesday. She will also compete with Team USA in the 4x100m relay, which begins on Thursday.