There are few field events at the upcoming 2016 Summer Olympic Games in Rio de Janeiro, Brazil, more highly anticipated than the Triple Jump, and Will Claye is a big reason why.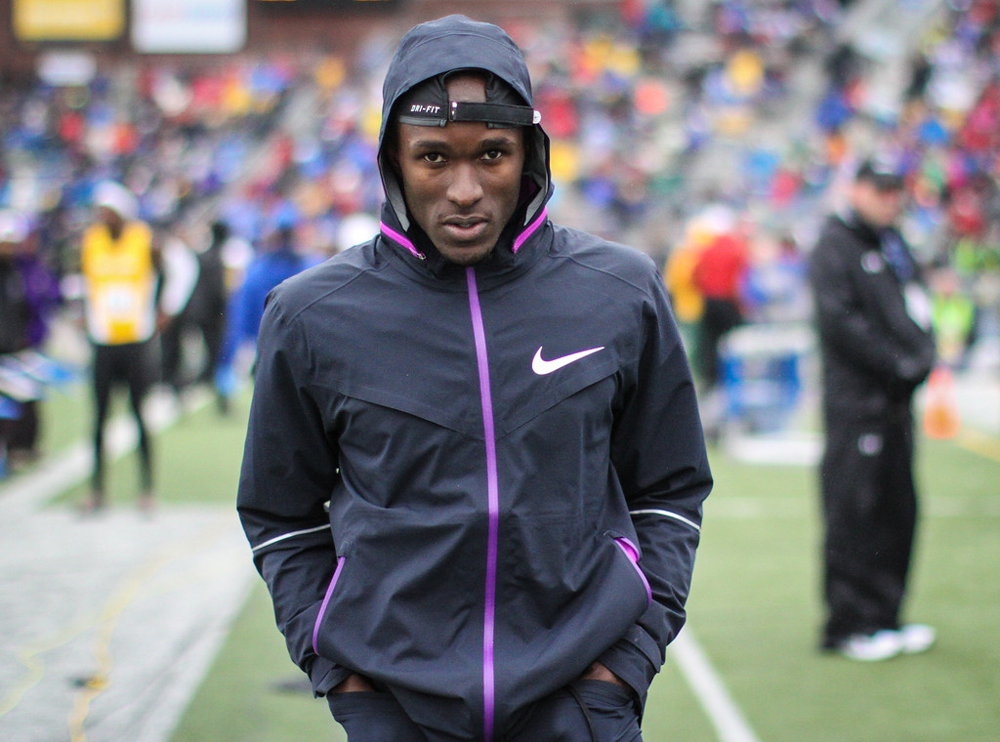 The 2012 Olympic silver medalist in the event, Will highlights a thrilling potential field for this summer's main event, and he and a few of his fellow Rio-hopeful jumpers will be giving a preview later this month at the Drake Relays in Des Moines, Iowa.
Drake is usually known as a stage-setter on the track side, with some of the world's best sprinters gathering in Des Moines to team with their fellow countrymen and countrywomen in the 4x events. However, according to Drake Relays director Brian Brown, this year the world's best in the field will be on display at Drake as well.
"I think this year we have equally great events in the field," Brown said. "The Triple Jump is another graceful, yet dynamic, beautiful event. The men's triple jump will be highly contested this year. We're fortunate to have Will Claye come back to the Drake Relays. He is the defending champion from last year."
Indeed, Will is the defending winner at Drake, where last year he broke the meet record with a jump of 16.94 meters to claim the top spot. But Brown said the best part about having Will back at Drake isn't his record-breaking jumps, but rather the way he engages and entertains the fans in attendance.
"Will Claye wowed the crowd last year," the event director said. "He was able to get the crowd engaged. He, in between jumps, would run over to the crowd and high-five. It was just fun to watch. So every time he decides he's coming, he's going to bring it. Will Claye will also be vying for an Olympic bid and a medal this year, so having Will is big."
The 2016 Drake Relays will be held from Wednesday, April 27 through Saturday, April 30 at Drake Stadium on the campus of Drake University in Des Moines, Iowa.